Not only is it super safe for the horses but it also is great at keeping the sheep where they need to be enabling us to cross graze our tracks and paddocks which has huge benefits for the land and the animals (worm burden control).
Through my own research I found that Hampton horse net is different from most horse safe netting as it has a specially designed knot which stops the mesh from moving should a horse kick it, removing the risk of a hoof going through. Some cheaper brands don't have this which in my opinion defeats the point!
I think more people with track systems need to focus on the fencing safety before investing in more surfaces, as on a track you are making horses be closer to the fence line that they ever would be in a traditional paddock or field. Any rolling, paying or sorting out the order with a new horse therefore becomes much more dangerous if your fencing isn't correct due to the higher risk of your horse coming into contact with it due to being on track.
We may not have lots of different surfaces, but our fencing is super safe and we also find that the small amount of grass available encourages the horses to move more and forage as opposed to parking at a hay station. This is also why we use mainly haynets as opposed to round bales or feeding stations. Much harder work for us humans, but it pays off as all of our horses are in great shape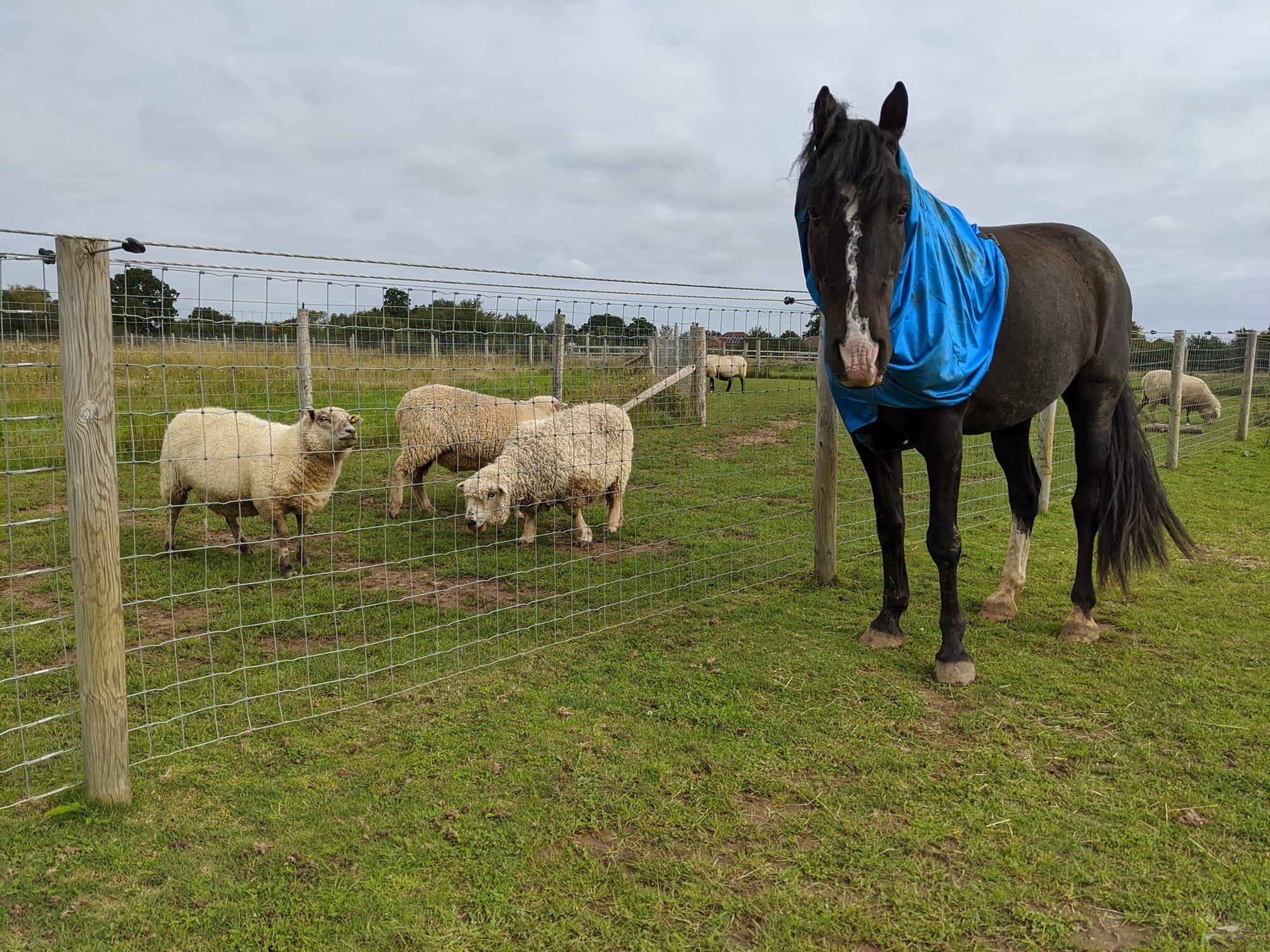 Absolutely not putting down surfaced tracks at all, these are fantastic for hoof rehab and eleminating grass without mud etc. But we decided it was better to invest the money we had left in safe fencing rather than more surfaces. Money allowing I would have more surfaces too, just not sure what, but that's a whole different blog post!
More developments will come in time - we never stop!!